In a world as broad and diverse as ours, there's so much to see and not enough time, it seems. Most travelers like to keep their destinations to the classics. France, Italy, the Bahamas; these are all well and good, but they tend to overshadow lesser-known locations that are just as worth your time.
Many think of Africa as a vast desert without much in the way of sights or things to do. We wholeheartedly disagree, as the continent is so diverse and rich in culture that it would take several lifetimes just to take it all in.
Did we pique your interest? Good. If you ever decide to take your well-earned vacation in Africa, here are some cities you should consider dropping by for the best the continent has to offer.
Lagos, Nigeria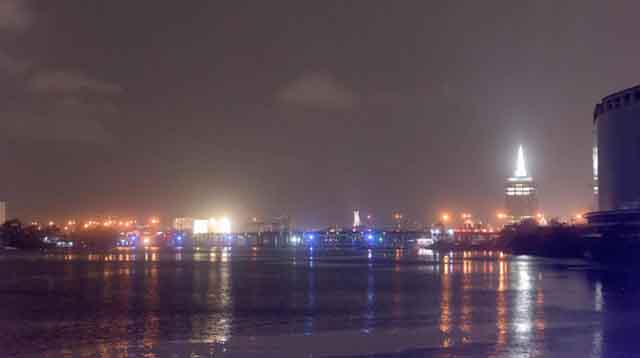 When you think of hot, trending tourist locations, Lagos may not even be on the list, but it's an enjoyable experience for those who want something both refreshingly new, but familiar. It's one of Africa's largest cities, as well as one of the more modern-looking spots. Not everyone finds riding a camel through the desert to see a few monuments to be the pinnacle of fun and exciting. If partying and the thrill of nightlife is more your thing, then we highly suggest Lagos.
If you're still interested in the history, you'll find a couple museums for you to soak everything in without leaving the familiarity of the urban environment. You'll find many restaurants for you to try Nigeria's unique cuisine, and afterwards, when the night sweeps over the city and the cool air settles in, you can party until your legs give out. The music and dance is also something Nigeria is famous for, so a single night in a Lagos nightclub will introduce you to why they're a leader in the party scene.
Zanzibar, Tanzania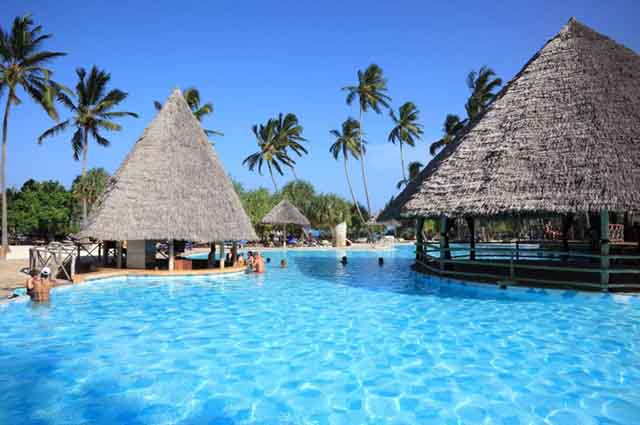 Bordered by clear blue waters and dressed in lush greenery, Zanzibar is an island that is both rich in culture and very accommodating to those who want to dip their feet on Paje Beach. The city boasts a variety of restaurants and resorts to visit after a long day of walking the coast and taking in the sights. One of the most popular attractions, however, is Stone Town, a far older part of the island separated from the resort area. It has a rich history separate from the rest of Tanzania and is an architectural marvel. It's a tight little area, but to see the carefully-carved stone entryways and arches are certainly worth it. It even has a lovely nature reserve that is open to the public.
Cape Town, South Africa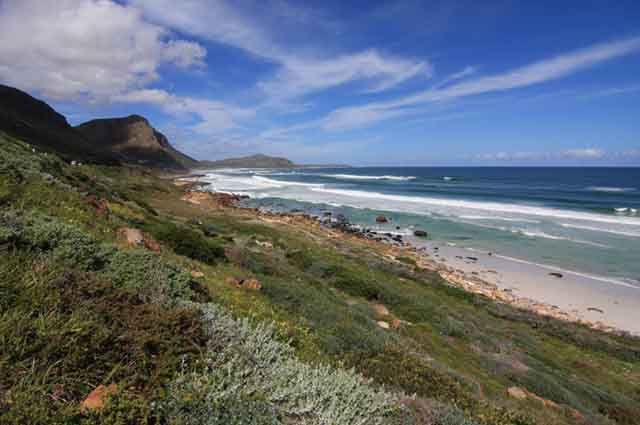 If you want a memory to last you a lifetime, I definitely suggest trekking up Table Mountain in Cape Town, the capital of South Africa. The view of the ocean and the city beneath you will blow you away. The history of the capital is long and storied, but if you would like to hear more about it and its historical significance, we suggest you visit Robben Island. While once the prison that held anti-apartheid activist and first South African President, Nelson Mandela. It's now classed as a World Heritage Site. If you're most interested in the historic and cultural aspects of your visits, we definitely suggest a stop by Cape Town.
Given that the city is located at the very tip of Africa's lower peninsula, it should go without saying that the beach is also worth a visit if you're looking for a good swim.
Tunis, Tunisia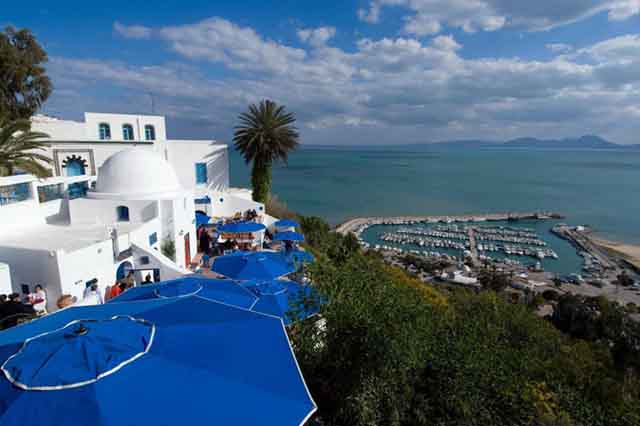 History buffs might want to take a moment in Tunis, as the city has a variety of archaeological sites that you are free to visit and observe to your heart's content. It's also one of the more relaxing cities on the list, as Tunisia is known for its hospitality. One can sit by the surf and enjoy the breeze of the sea and moon bathe in the Sahara that borders Tunisia. There isn't too much hustle and bustle, and it's a great place to simply relax and take things in one day at a time. If you do decide to visit the Sahara, however, make sure you bring a compass and a jacket. The nights in the desert can be particularly cold, and the Sahara's a huge place.
Cairo, Egypt
Cairo is a city that should be on everyone's list of places to visit at least once in their lives. It's one of the oldest and largest cities in Africa. The restaurants are amazing, the people are accommodating, and there's plenty of opportunities to learn about the history of Egypt from thousands of years in the past. It's a beautiful place, and one would be unfortunate not to at least sit by the waters of the Nile River. They even offer boat tours so you'll be able to get a glimpse of everything the city has to offer.
There is one more aspect to Cairo that might make it a bit more enticing. Nothing special, just one of the seven wonders of the world and perhaps one of the most iconic landmarks to date: the Great Pyramids of Giza, located just outside of Cairo. It might be a bit of a trip, but it's safe to say it's worth it to see a marvel of human ingenuity. Just make sure you get your camera lined up perfectly while you photograph yourself "holding" one of the pyramids. It's one of those pictures you can't retake once you leave.
Marrakech, Morocco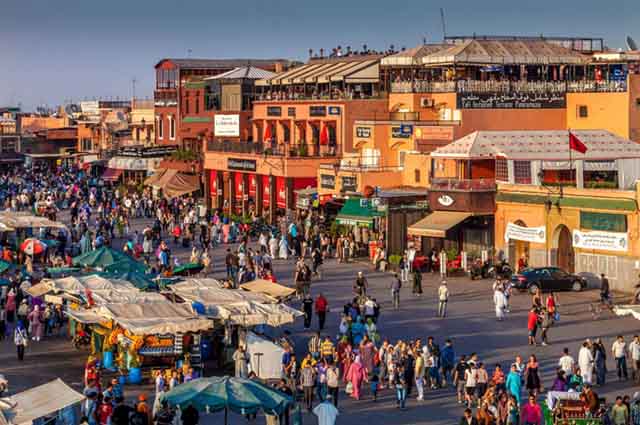 If you've ever seen a still shot of a movie taken in African and Middle-Eastern cities, there is a chance you might have gotten a glimpse of a scenic marketplace. Spices piled high and banners of reds, oranges, purples, and blues. A variety of exotic foods to mull over, people in vibrant garb strolling and haggling vendors for the best price, the opportunity to bring some artisan clothes or sheets home; these are all sights that fit Marrakech perfectly. Its market is always bustling, but full of color and the opportunity to try new things and learn more about North African culture.
Towering over the city as a watchful protector is the Kutubiyya Mosque. If you're the religious sort, the tower is worth a visit, and you'll surely learn a few things about the town's history along the way.
Windhoek, Namibia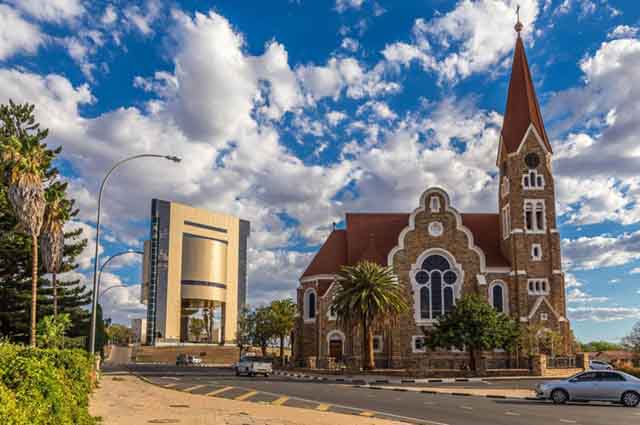 If there's a bit too much yellow and beige in your life after traveling a good chunk of Africa, we suggest you take a stop in Windhoek, the capital of Namibia and placed squarely in its center. The country itself is known for its massive sand dunes, which circle the city and keep it safe from harsh winds. The dunes themselves are fun to climb, and if you're up for the trip, you can head over to Fish River Canyon, the second largest canyon in the world. Windhoek is a beautiful and prosperous city that has restaurants for you to try their cuisine. You can walk the streets and take in the urbanized setting without feeling too out of place. Like Lagos, it's refreshingly new, but still has a familiar and very relaxing setting.
Conclusion
While the list here is a good chunk of the best vacation spots in Africa, it is far, far from the only parts worth visiting. Every major African city has a deep, sacred history that is wholly unique to each country. It's the type of culture you can read about, but never truly know until you've seen it yourself. Whether you're there to explore, party, learn, go sight-seeing, or just relax, Africa has it all and much more.
So, if you're in the mind of going somewhere completely new and familiarizing yourself with cultures normally left out of the history books, we implore you to visit Africa.