We all know how difficult it can be to lose those extra pounds. And we have all seen products that promise pounds will drop or melt away. But is dietary supplementation for weight loss safe and effective?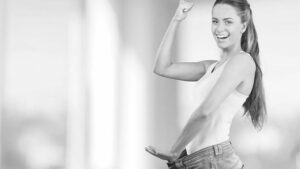 Dietary Supplements
Dietary supplements are marketed as a health aid to be taken orally. Many have vitamins and minerals added to them, and fiber may also be a prime ingredient. Herbs, caffeine, and various other plants often make the list of ingredients as well. They are not medications and are not intended to cure or treat any disease.
These supplements have been known to provide a claim that they will burn fat, give energy, provide extra nutrition, and build up muscle.
Regulation of Dietary Supplements
Any manufacturer that produces dietary supplements is responsible for determining if they are safe to use. All products must be correctly labeled and have to be free of any contaminants.
The US Food and Drug Administration does not approve these supplements. However, if one of these supplements is found to be unsafe, the FDA can ask to have them removed from the shelves or give company warnings.
If there are false claims about a dietary supplement, the FDA may step in and take action against the company.
It's important to buy these supplements only from companies that operate in FDA approved facilities.
Dietary Supplements and Fat Loss
Many are shocked to know that dietary supplement companies may not have clinical trials for their products. In fact, most of them do not. This is why it can not be proven scientifically if fat loss supplements work.
An eight-week trial was completed with raspberry ketones, which is marketed as a clinically proven weight loss supplement. Seventy obese individuals took part in this trial, which included an exercise plan and a strict diet. Some randomly received a placebo, while others were provided with raspberry ketones enhanced with bitter orange, caffeine, ginger, and garlic root extract.
Out of the 70 participants, 45 completed the trial. All of these individuals lost weight, with an average of 4.2 pounds lost with the raspberry ketones. The placebo participants lost an average of .9 pounds.
Even though the company claims this is clinically proven, the trial did not last very long and also did not have very many participants. Therefore, it is felt the results should not be applied to real-world situations. The trial did not last long enough to see side effects that would generally be seen with long-term usage.
Another issue with this trial is that the raspberry ketones included various other proven ingredients. There is not any proof that one of those other ingredients was not responsible for the weight loss.
In order to have a successful trial, hundreds of participants should be involved in a much longer setting. The side effects would need to be closely monitored to determine if they were really safe for individuals to consume.
Safety Concerns
Many people assume that since a product is all-natural, it is safe. While many companies may wish for this to be true, it simply is not. Unfortunately, some dietary supplements have been known to cause some issues that are quite serious, such as liver damage.
There are some dietary supplements, such as Ephedra, that have been banned by the FDA. Used as a weight loss supplement, this herb was known to cause mood changes, seizures, heart attacks, strokes, and other serious issues.
It is also not unheard of to find some dietary supplements that have other prescription drugs hidden in them.
Researching Dietary Supplements
No matter what type of dietary supplement you intend to purchase, you must do your research first. It is important to look at trustworthy sites to find as much information as you can about a product. Great resources to look into include the U.S. Office of Dietary Supplements, as well as the National Center for Complementary and Integrative Health.
You should also talk with your healthcare provider before taking any supplements. Many supplements can interact with prescription medications you may be taking.
Products We Recommend
PhenQ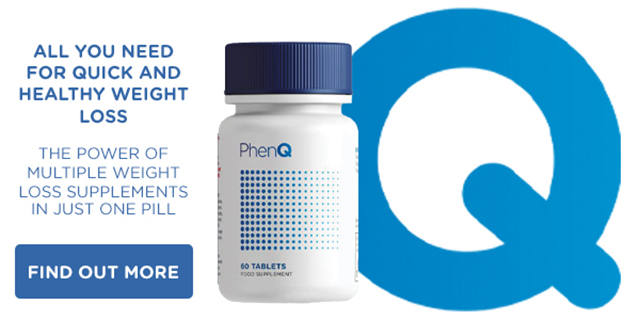 PhenQ is a unique formula that crushes cravings while speeding up the metabolism. Fat accumulation is reduced while the mood is balanced and energy levels are raised.
PhenQ comes with a quantity of 60 pills. Each bottle has a money-back guarantee. Purchase one bottle for under $70, or larger quantities with a discounted rate.
The key ingredient in PhenQ, a-Lacys Reset, is backed by science. Controlled studies show a 7.24% drop in body fat, a 3.44% decrease in weight, and a 3.8% increase in muscle mass.
PhenQ contains Capsimax powder, Chromium Picolinate, Nopal Cactus, and caffeine.
This dietary supplement is manufactured by Wolfson Brands (UK) Limited. This trusted brand has been around for over a decade.
Click here to learn more about PhenQ or buy it directly from the official manufacturer's website >>
Trimtone
Trimtone is a dietary supplement that will increase your metabolism to burn fat while reducing the appetite.
Designed for women, this once-a-day supplement should be taken with a full glass of water at breakfast time.
A one-month supply will set you back about $50. The more you purchase, the better the discount. Free shipping is offered, as is a money-back guarantee.
Produced by Health Nutrition Limited in the UK, this passionate company has been in business since 1999. They work with various FDA-approved manufacturers, nutritionists, and health professionals.
Formulated with green tea, caffeine, green coffee, grains of paradise, and glucomannan, this supplement provides proof that each of these ingredients works.

Green coffee:: Females who took green coffee for 8 weeks lost almost two times as much weight as those who used a placebo.
Caffeine: A 100 mg dose can speed up metabolic rates by 3 to 4%.
Green tea: In a 4-month study, those taking green tea lost more body fat and weight than those who were taking a placebo.
Grains of paradise: More abdominal fat was lost when grains of paradise were taken over the placebo.
Glucomannan: Individuals who took glucomannan felt fuller faster and longer than those that were taking a placebo.
Click here to learn more about Trimtone or buy it directly from the official manufacturer's website >>
Managing Editor, With a background in health, holistic nutrition and science, Chloe has written for international publications including the Wall Street Journal and Green King.