Happily ever after is a tagline that many are using for weddings these days. It is a pipedream for so many because they want to live the fairy tale life: the perfect husband and the glamorous wife living life to the fullest. Even in bad times, good will overtake evil. The couple will be so in love with each other that nothing else will matter.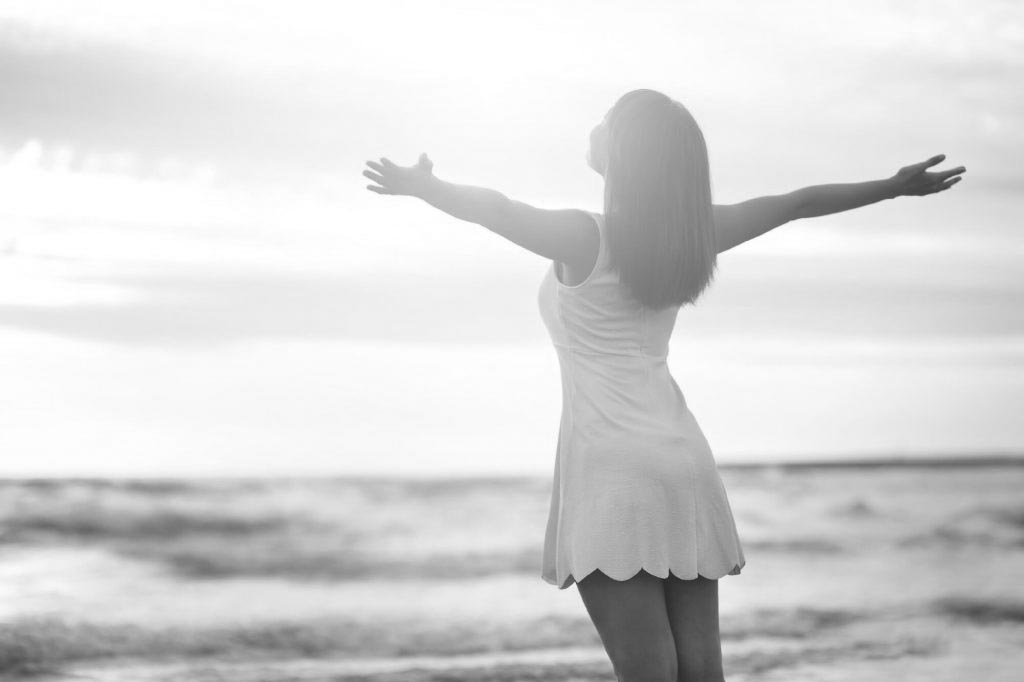 But how many people are actually living that life? They may claim to have found the one who is perfect for them, but will it be happily ever after for them? For some, they feel as if their life will begin once they have said those famous words "I do".
In a study done by Statista in 2019, a whopping 94% of Americans believe they are with their destined love. This love, often referred to as a soul mate,  is a sentiment that two individuals are intentionally drawn together by unforeseen parties. What is more than that is that another study done in 2017 by Elite Singles found that numerous individuals consider love at first sight to be real.
Sixty-one percent of females believe in this while 72% of males do. Per a 2011 Marist Poll, 71% of females and 74% of males do believe soul mates to be true.  Salama Marine said love at first sight will occur when one least expects it. "When you're not looking for a partner at all and you're 100 percent focused on your life when you least expect it, it will happen to you," she states.
Society: Marriage Over Single
It is clear that society as a whole sees marriage above being single. Valentine's Day alone proves that, but there are also several other occasions that are marked by the thought that it is more suitable to be married than alone. There's a National Spouse Day, National Proposal Day, Husband Appreciation Day, and Wife Appreciation Day.
And it's not just limited to holidays or special calendar days. Take a look at the movies and you'll find many of them showcase love and romance as unrealistic. The plots all focus on "happily ever after" after the true love has met its match.
Many women will begin to have thoughts about if being single is OK. Thoughts flood their minds, such as "Is there anything wrong with me for wanting to be single?" or "Will others think I am odd for not having a mate?". Some might even wonder if they will be what society calls a "spinster" forever.
Unrealistic Expectations
It has been found that many in society have unrealistic expectations when it comes to true love or how we portray them. Take a look at Disney movies…many of them showcase this exact theme in their storylines. When we watch these movies, we are often persuaded about what romance should be.
In a 2002 study, 285 never married undergraduate students, both male and female, said that they saw a connection between watching romantic television shows and conveying unrealistic anticipations about matrimony.
Love at first sight has surprisingly little in common with reality, even though so many movies and TV shows portray it. The benchmarks of true love include affection, devotion, and intimacy. However, if you ask individuals to define what love at first sight is to them, these are often not listed. Instead, this popular phrase may now refer to an extraordinarily powerful physical bond between two individuals.
For those couples that do feel there is such a thing as love at first sight, there is nothing wrong with that. However, the notion of soul mates can cause mayhem in relationships. Studies on hundreds of university students have indicated that such anticipations are often associated with unhealthy habits in a relationship, such as the assumption that couples will comprehend and expect each other's wants and dreams with little exertion or communication due to existing as "a cosmically perfect match".
This can create issues within the relationship, such as not being capable of forgiving one as one should. It fosters the opinion that each individual in the relationship should know everything about the other individual, such as what bothers them without them having to say anything. Over time, small issues will escalate into larger ones, and a snowballing effect will take place on the relationship.
Single or Soul Mate: You Decide
Your life can be fulfilling if you're single or married. Chasing a dream does not mean you need to wear a ring on your finger. In fact, numerous individuals have discovered that living alone allows them extra time for creativity and to go after their passion. An individual can work on their weaknesses while understanding what their strengths are. They will be able to hone in on what their values are while developing character.
No matter if you are single or have a soul mate, you can be bound for greatness.
You can pursue any dream you desire, regardless if you have your happily ever after or not.